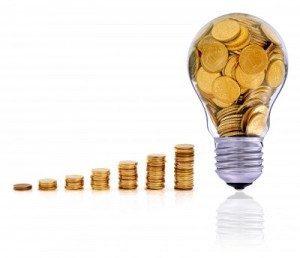 If you own a boutique, then you're probably very interested in how you can save money on your advertising. Fortunately, a lot of advertising can be done with little or even no money. Using your time instead of your money is a great way to effectively advertise your sales and promotions. Finding new and inexpensive ways to get your name out there is the key. Use these tips as your guide to coming up with economical advertising solutions for your small retail business.
Spend some time on the internet listing your business on free local and business sites. Many only require the name, address, and phone number of your business, along with a short description of your specialties. Keep a log of the sites that you list your store on. You can use it to ask customers for ratings and reviews in the future. Getting good ratings in local listings is a great way to boost your search engine rankings and inspire people searching for boutiques on the internet to visit your store.
Come up with a system for keeping up with your clients. You can ask for e-mail addresses at the checkout or have visitors sign a log book when they enter the store. Most people do not mind receiving a couple of e-mails a month from a store that they like, especially if you send out valuable information about sales and promotions. Coupons are powerful motivators as well.
Get customers to do the work for you. Referrals are the best advertising you can get. Encourage current customers to refer their friends by offering a discount to both of them. Send them a printable coupon or an e-mail that they can forward to friends. Another way to inspire customers to bring a friend is to have an "open house" or special sales event that is by invitation only. Offer freebies, special discounts, or prizes to people who come in, adding on to the discounts for those that bring in new customers.
Keep up with your social networking sites. Use lots of inspiring pictures and offer incentives for people who share your postings. Make the page personal by mentioning current weather or events along with your sales and new products. Try to update regularly without posting so much that people become annoyed and block you. Have regular contests and promotions that incent people to continue following you. Ask questions that people want to answer and encourage them to "like" and "share" your posts. This will help you to get your name out there, as well as boost your search engine rankings.
Keep your store interesting to visit by regularly changing up your window displays and the featured displays inside the store. Click here to see an example of our beautiful, eye-catching boutique garment racks. Investing a little in interesting quality display products like these will not only give your store a unique image, but they are designed to last indefinitely. Save money in the long run by using the highest quality clothing racks and retail display products on the market.
About the Author: John Garvey is on the staff of Only Garment Racks, a leading online source of garment racks and clothing rack. Click here for high quality retail and boutique clothing racks.